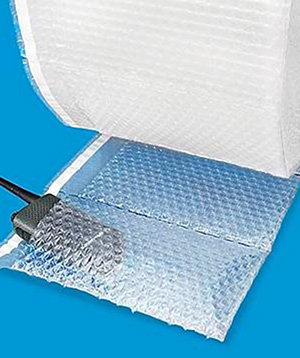 Are you looking for protective packaging that will help speed up your
? Bubble bags on a roll are a great way to improve productivity while still keeping your items safe and secure during shipping.
At Premier Protective Packaging, we offer many different specialty products that are designed for your convenience during shipping. Our bubble bags on a roll come in a variety of sizes and bubble thicknesses.
Our ready-to-use rolls make it easier for you to add cushioning protection to your products before shipping. The perforated roll bubble bags can even be used for production lines.
Not only do our bubble bags on a roll make it easier for you to stay organized, but they can also help streamline your shipping process. These bags have a smooth interior surface so you can easily slip items inside. The protective bubble exterior protects your products from being damaged.
Get Bubble Bags on a Roll
Our Grand Rapids, MI, protective packaging team can help you streamline your production line and your shipping process with bubble bags on a roll. We're proud to serve customers across the country. Call Premier Protective Packaging today at (616) 791-7400, or contact us online to request a quote.