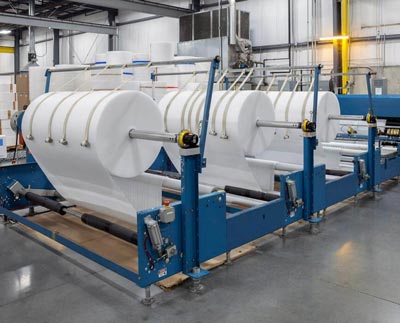 The shipping process can be tough on items that aren't adequately protected. Make sure your products arrive safely and in one piece to their destination with our custom-made foam products.
Our foam packaging materials are superior to other brands because they are:
Cost-effective
Clean
Nonabrasive
Lightweight
Made of recyclable, low-density polyethylene
Foam Product Options
We offer a variety of foam products, including:
Pink anti-static foam
Clear or printed film laminations
Foam pouch
Foam sheet
Foam tubing
Our polyethylene (PE) foam pouches are available in thicknesses ranging from 1/32-inch to a maximum thickness of 1/4-inch.
Custom packaging may be a more desirable option if your product has a unique shape or is especially fragile. We stock 1/8-inch foam packaging in sizes from 3"x4" to 24"x24".
Polyethylene foam is a great material for a variety of applications including packaging for transportation, padding for surface protection, automotive parts, construction, floor underlayment, medical and cosmetic packaging and many more!
PE Foam is recyclable, making it a perfect option as eco-friendly packaging. One way to easily recycle PE foam is to use it for void fill to block or brace products for extra protection during shipping.
Protect Your Products with Foam Packaging
We are a Grand Rapids, MI, foam packaging manufacturer dedicated to ensuring our clients' products reach their destinations safely. We're proud to serve customers across the country. Call Premier Protective Packaging today at (616) 791-7400, or contact us online to request a quote.