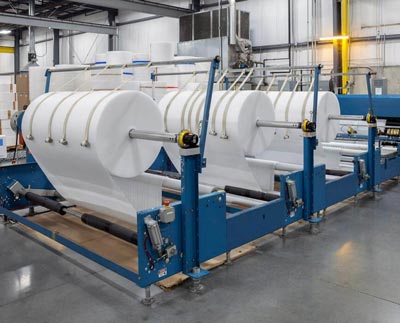 The shipping process can be tough on items that aren't adequately protected against impact damage, scratches, and marring. Make sure that your products arrive safely and in one piece to their destination through our custom-made Polyethylene (PE) and Polypropylene (PP) foam products.
Our foam packaging materials are superior to other brands in the following ways:
Cost-effective
Clean
Nonabrasive
Lightweight
Made of Recyclable Low Density Polyethylene
While it may seem tempting to go with generic, less expensive packaging materials, Premier Protective Packaging is your best option. Using quality packaging can save you from having to replace items broken during shipping. Depending on the product, custom packaging may also be a more desirable option if it has a unique shape or is especially fragile. We stock 1/8" foam packaging in sizes from 3" x 4" to 24" x 24".
Options:
Pink Anti-static Foam
Clear or Printed Film Laminations
Foam Pouch
Foam Sheet
Foam Tubing
Available Sizes
Polyethylene (PE) and Polypropylene (PP) foam pouches are available in thicknesses ranging from 1/32" to a maximum thickness of 1/4".
Additional Resources
If you have any questions about what type of foam packaging will work best for your situation, feel free to contact us at (616) 791-7400, We are always happy to help.