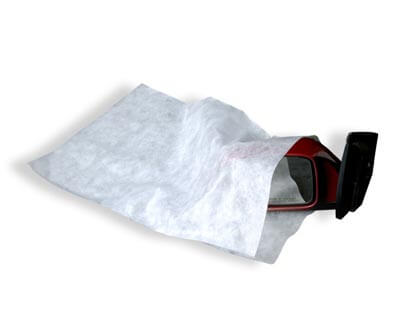 As a protective packaging manufacturer, we understand the importance of making sure your products arrive unscathed at their destination. This is why we offer a variety of quality packaging products, including spunbond polypropylene.
What Is Spunbond Polypropylene?
is a type of plastic created by bonding spun filaments of fibers. This creates a uniform web of material known for its durability and resistance to stress.
You can find spunbond polypropylene in a variety of everyday products, such as food containers, pill bottles, trash cans, and even your clothing. At Premier Protective Packaging, though, we use spunbond polypropylene to provide protection during the shipping process.
When to Use Spunbond Polypropylene
Spunbond polypropylene packaging is best suited for surfaces that don't require cushioned protection. Instead of using it for shielding products from sharp impact during transportation, we recommend using it to protect against scratches on the surface of your product.
Our mission has always been to help customers make sure their products arrive at their destination in the same condition they were sent. Some of the benefits of using spunbond polypropylene packaging include that it is:
Soft
Lightweight
Breathable
Nontoxic
Free of chemical additives
Resistant to tears
Eco-friendly
We offer spunbond bags, sheets, and tubing in a variety of different sizes to fit your shipping needs.
Protect Your Products During Shipping
We are a Grand Rapids, MI, protective packaging manufacturer that offers many products, including spunbond polypropylene, to protect your packages during shipping. We're proud to serve customers across the country. Call Premier Protective Packaging today at (616) 791-7400, or contact us online to request a quote for packaging supplies.