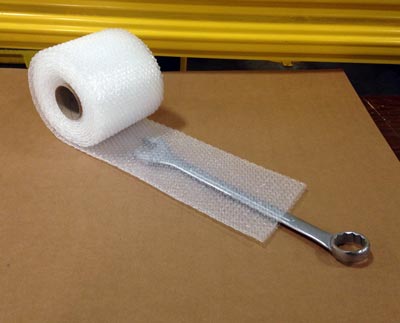 Are you looking for a protective packaging product to keep the dust and dirt off of your product while it's on the factory floor? Layflat tubing may be the solution to you.
Our layflat tubing products can also be used to improve the presentation of products in stores. In general, layflat tubing is great for when you need to ship unusually-shaped items because they are made out of a flexible packaging material. Layflat tubing also makes it easier to ship long items.
At Premier Protective Packaging, we work hard to make sure our customers are satisfied with quality packaging products. We offer three different types of layflat tubing:
Our layflat tubing can be customized to fit the size you need for your unique shipping needs. Simply insert the product you wish to ship into the layflat tubing and cut it to its exact size.
Protect Your Products During Shipping
Our Grand Rapids, MI, custom packaging manufacturers provide materials such as layflat tubing so you can protect your products during shipping. We're proud to serve customers across the country. Call Premier Protective Packaging today at (616) 791-7400, or contact us online to request a quote.