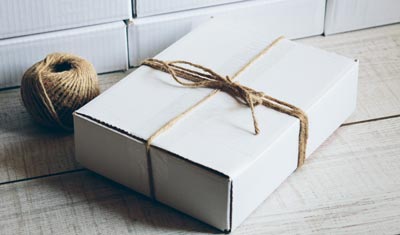 The foam and bubble packaging.
expects to deliver 850 million packages this holiday season while UPS estimates it will ship 750 million packages. Are you ready? While it's no surprise that people send more packages through the mail and order more products online during the holidays, you'll need to make sure you stock up on
As the demand increases for your products, so will the demand for foam and bubble packing products to make sure they arrive safely at their destinations this holiday season.
In this blog post, our protective products suppliers at Premier Protective Packaging will give you our tips for how to use foam and bubble packing materials for . For more information, we recommend contacting a supplier near you that offers protective packaging and shipping materials.
Consider Bubble Bags on a Roll
Depending on the types of products you sell, you may experience an increase in demand during the holiday season. To improve productivity on assembly lines, we recommend using bubble bags on a roll. The bubble bags on the roll are separated by perforation lines so they can be easily torn off.
Bubble bags on a roll make it easier to keep up with demand during the holidays. These bags have a smooth interior surface so items can easily be slipped inside and are sold in a variety of sizes and bubble thicknesses.
Protect Fragile Items
When people order gifts for loved ones, the last thing they want is for gifts to get damaged during shipping. Keep in mind that your products may have to travel long distances to reach all the people on your customer's gift list. The best way to keep your customers happy with you is to make sure they don't have to return damaged gifts this holiday season.
packing products work best for .
with bubble wrap and packing peanuts. The items in the box shouldn't move when gently shaken. For long-term success, you'll need to learn what
Stock Up on Foam and Bubble Packaging Products
Not only will you be shipping more packages this holiday season, but you'll also need to make sure each item has enough protective shipping material. If you are unsure how much packing material a package needs, try gently shaking the box. If you hear the item moving inside, you'll need to add more packaging to keep it safe and intact during shipping.
Whether you are shipping products to individual customers or large retailers, you'll want to make sure you stock up on foam and bubble packing products before Thanksgiving. While Black Friday kicks off Christmas shopping in stores, Cyber Monday kicks off online shopping.
Use Festive Colored Bubble Sheets
Did you know that color bubble sheets to show off your company's festive spirit? Red and green bubble wrap sheets are a great way to surprise the people who open your packages and increase customer satisfaction.
come in different colors? If you are looking to stand out from your competition, why not order some
Premier Protective Packaging is a foam and bubble wrap manufacturer dedicated to helping clients keep their packages safe this holiday season. If you are interested in ordering our foam and bubble packaging products or learning more insider tips about , give us a call at (616) 791-7400.