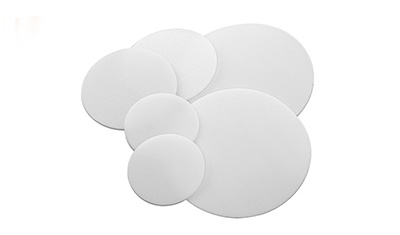 Do you need to Foam inserts are designed to cushion and protect specific products. Not only is die cut packing foam cost-effective for your business, but it also provides a superior level of protection that other packing materials can't match.
or irregularly shaped? You're in luck.
Keep reading to learn why you should start using custom cut foam to protect your products during shipping. For more information, our protective products supplier at Premier Protective Packaging recommend reaching out to a foam supplier near you.
1.) Perfect for Shipping Fragile Items
Want to make sure fragile items arrive safely at their destination? Custom foam is designed with specific products in mind. For example, if you want to keep your laptops secure during shipping, we recommend getting foam cases that match the exact dimensions of your products. Foam cut to size prevents the product from being damaged during shipping before it reaches the final consumer.
2.) Protects Irregularly-Shaped Items
Die-cut foam makes it easy to ship irregularly-shaped items. The specific shape and size of your product is cut into the foam to make a custom foam insert. A foam insert absorbs external impacts during shipping, as well as prevents items from shifting. Since custom foam inserts are the perfect fit for your products, you also don't have to spend as much time wrapping irregularly-shaped items in protective packaging. Not only does custom die-cut foam help you save money, but it also saves you time.
3.) Saves Money
We understand that as a business owner you have to balance expenses with profit, which is why we recommend customized packing foam. Custom cut foam is cost-effective when bought in bulk, which is perfect for large-scale operations.
Also, keep in mind that it costs money to replace items that are broken before they reach stores or final consumers. Items that arrive damaged at their destination also taint your reputation, which is why getting the right type of protective packaging is a worthwhile investment.
4.) Used by Wide Range of Industries
A wide range of industries use die-cut foam, which includes the medical, automotive, and electronic industries. In general, we recommend custom foam padding for products that are expensive, fragile and/or irregularly-shaped. If you are interested in learning if your company would benefit from using foam inserts for cases (and other containers), we recommend reaching out to a packing materials supplier near you.
5.) Makes a Good First Impression
If you sell any of your products online, you know that bad reviews are often due to consumers receiving damaged products through the mail. Likewise, good reviews come from selling quality products and making sure they arrive to the consumer undamaged and intact. Even if you don't sell products online, you'll still want to make a good first impression on distributors and final customers by using custom cut foam.
The Grand Rapids foam suppliers at Premier Protective Packaging provide a range of packing materials so your items arrive safely at their destination. If you are interested in buying our die-cut foam products or other , give us a call at (616) 791-7400.