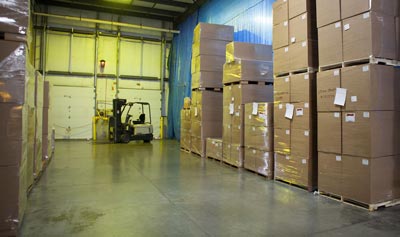 Have your customers ever complained that their products arrived broken, dented, or scratched? At Premier Protective Packaging, our packaging manufacturers understand that it can be time-consuming and cost-prohibitive to deal with frequent refunds for damaged items. While it's impossible to guarantee that your packages will never arrive damaged, you can increase the likelihood that your goods will arrive intact by keeping these three shipping strategies in mind.
Minimizing Product Damage
Use Protective Packaging
Protective packaging, by its very design, is meant to shield your items from the inevitable wear and tear of the shipping process. Once an item is mailed, it passes through a number of facilities before it gets to the customer. There's no way to control what happens to a package during shipment, and even writing "fragile" on the box won't guarantee that it gets gentle treatment.
Using the right kind of protective packaging can greatly reduce an item's chances of getting damaged in transit, even if it gets tossed around or dropped. Our protective packaging manufacturers recommend the following forms of protective packaging for most shipments:
Bubble bags
Bubble tubes
Foam sheets
Foam pouches
Spunbond polypropylene
The packaging you use depends on your products and your own business needs, but whatever your choice, we offer customization options to suit you. This includes varying sizes, multiple colors, anti-static measures, volatile corrosion inhibitor (VCI) packaging, sealable closures, pockets, lamination, metalization, and more.
Size Boxes Correctly
Putting a small object in a big box is a recipe for disaster, as even a securely-packaged item can sustain damage from being jostled around during shipping. While protective packaging can be used as a void-fill, it's impractical for your budget in the long term to use additional instead of investing in correctly-sized boxes.
The best way to prevent product damage is to use protective packaging and to ensure that products fit snugly in their boxes before shipment. This might mean ordering boxes in several different sizes to better accommodate different orders, but it's worth the extra expense considering all you'll gain in customer satisfaction.
Invest in Custom Packaging
While it's tempting to just order your product packaging from the first vendor you see, stop and think: is this the best value for my money? A product's packaging is the first impression your customer will have of your company. The best way to protect your items during shipping is to invest in packaging that's custom-made to fit your items from the start.
Custom protective packaging will ensure that your items are properly protected in packaging that suits your company's needs. At Premier Protective Packaging, we offer protective packaging products that can be made in a variety of sizes and colors. We can customize any product to fit your business.
The professionals at Premier Protective Packaging are always willing to answer your packaging questions! We're proud to serve customers all over the country. To inquire about our products or to receive a free rate quote, give us a call at (616) 791-7400 to talk with our protective packaging experts.