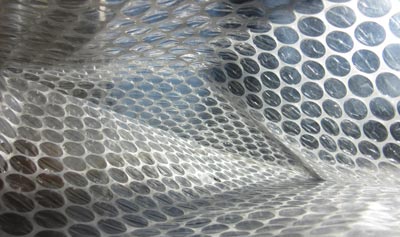 Did you know the right packaging supplies can help your business save money in the long run? Not only does protective packaging reduce losses and refunds, but it also protects your brand's reputation.
Continue reading to learn how you can start saving money with protective packaging.
Think of Protective Packaging as an Investment
It costs money to buy bubble wrap, foam sheets, and other types of protective packaging. Yet, it costs even more money in the long run if you accumulate a lot of negative online reviews. People are more likely to post reviews of your product when they're extremely happy or upset. When items arrive damaged in the mail, the likelihood of getting negative reviews increases.
Protective packaging helps keep your products safe during shipping and your customers happy.
Protect Your Reputation
Packaging materials not only protect items during shipping but your reputation with customers. It's hard to recover once you have a reputation for shipping damage. Potential customers are more likely to buy from your competitors once they find out you have a reputation for sending broken items. For this reason, it's important that you choose the right packaging supplies for what you need to ship.
We offer protective bubble and foam bundles that are custom slit to size, as well as sheets, bags, tubes, and sleeves.
Prevent Negative Online Reviews
It's more important than ever for companies to monitor and respond to online reviews. According to the Pew Research Center, about 54% of Americans who read online reviews pay more attention to extremely negative reviews than positive ones.
No matter how wonderful your product may be, it won't matter to the consumer if it arrives broken. This is why it's important you use the appropriate packaging materials (such as bubble wrap and packing foam) when shipping items.
Reduce Losses and Refunds
You lose money every time a customer has to return an item that was damaged during shipping. The best way to prevent this from happening is to make sure you choose the right protective packaging materials for the items you need to ship. For example, you'll need anti-static foam or bubble wrap if you need to ship anything electronic. Anti-static material helps to slowly and safely release electrostatic charge, which prevents damage to delicate electrical components.
It's important that you invest in
, , and other shipping supplies to protect your items until they reach their destinations. Otherwise, you run the risk of having to refund customers if your items arrive broken.
Don't let this be you. As a protective packaging manufacturer, we have everything you need to make sure items arrive at their destinations intact.
Use the Right Packaging Supplies
Make sure you're using the right packaging supplies for what you want to ship. Otherwise, you could be wasting money on shipping supplies that can't protect your items the way they were intended. If an item is able to move around in a box when gently shaken, it's more likely to get jostled and broken during shipping.
All your items should be snug in their boxes, secured by layers of bubble wrap, foam sheets, and whatever packing materials are necessary. For example, anything that is fragile and/or irregularly shaped can benefit from being placed in custom foam tubing.
Call Premier Protective Packaging
As a protective packaging manufacturer, we're proud to serve customers across the United States. To request a quote for any of our products, call Premier Protective Packaging at (616) 791-7400.