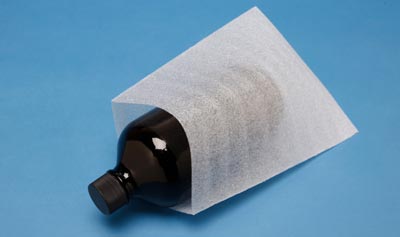 Did you know that there are different types of foam packaging used for shipping? The type of packing foam you choose for your company will depend on the fragility of the products you're shipping, method of transportation, and product design.
Continue reading to learn about the different types of foam packaging used to transport products safely from Point A to Point B. For more information, be sure to call our protective products supplier at Premier Protective Packaging that sells protective packaging.
Benefits of using packing foam include:
Cost-effective
Lightweight
Clean
Nonabrasive
Made of recyclable low density polyethylene
Water resistant
Pink Anti-Static Foam
Like the name suggests, Anti-static foam is different from other types of custom foam because it is designed to slowly and safely dissipate electrostatic charge.
prevents dangerous electrostatic discharge (ESD) from building up during shipping.
If your company transports electronics, you'll want to make sure you invest in ESD foam. Anti-static foam sheets prevent sensitive electrical components from being damaged by electrostatic discharge and impact damage during shipping, which helps you save money in the long run.
ESD foam sheets not only protect electrical components (like circuit boards) from electrostatic discharge, but they also protect human workers. There are a lot of people involved in the process of shipping electronics from factories to retailers. Make sure you protect your employees from injury by using ESD foam. Pink anti-static foam can be custom cut to any sheet size or thickness you need.
Foam Pouch
If you are looking for a custom packaging solution for small fragile items, look no further. More and more business owners are discovering the benefits of using foam pouches. Not only is cost-effective, but it also comes in a range of sizes to suit your business. For example, an independent seller on Etsy.com may order small foam bags for shipping small figurines or hand-made jewelry. A dishware company, on the other hand, may use large foam pouches to safely transport dishes and glassware.
Foam Sheet
Foam sheets can be cut into different sizes and thicknesses depending on what items you need to protect during the shipping process. Not only can packing foam sheets be used to protect fragile items during shipping, but they can also be used with other materials like packing peanuts. When preparing items for shipping, it's important that you put in enough packing materials. To make sure you have enough protective packaging, gently shake the box. If the item is able to move around inside, you'll need to add foam packaging.
Foam Tubing
Do you need to ship irregularly-shaped items that are too long for a simple foam pouch? If so, you'll want to invest in foam tubing. A foam tube is able to protect fragile items from getting scratched during the shipping process. For example, a company may use foam tubing to protect golf clubs from getting damaged before they reach the retailer. In general, foam tubing is used for long shipping items made of glass, steel, or other scratch-prone materials that need some cusion as well.
Premier Protective Packaging is dedicated to helping you find the right packaging supplies for your company. If you are interested in our packing foam products, or have any questions, feel free to give us a call at (616) 791-7400.