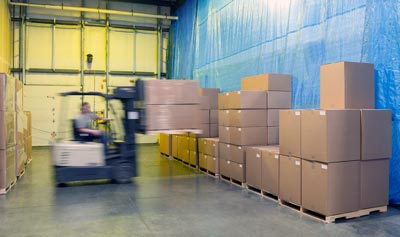 As a business owner, your reputation is everything. Believe it or not, the way you package your items for shipping can have a huge impact on the way your customers perceive your business. Good protective packaging can make a great first impression that your customers will remember. However, they'll remember if your products are packaged poorly, as well. Our protective packaging manufacturers have years of experience in matching businesses with the right packaging for their needs. Here are just a few ways that the wrong packaging can negatively impact your business.
Effects of Bad Packaging
Inconsistent Packaging
In this day and age, brand loyalty is more important than ever. Customers return to brands they recognize because they know what to expect. If your packaging isn't consistent, however, you're denying them the experience of interacting with something they know and like. Using packaging that is too generic does nothing to set your brand apart in the customer's mind.
Even worse is packaging your items differently every time. If you don't have a cohesive method for the way you're shipping your products, you might be coming across as disorganized. If a customer orders from you more than once, they should have a consistent packaging experience every time.
The aesthetics of your packaging is important. Purchase protective packaging in bulk so you can package and ship your items the same way every time. By keeping up your consistency, you can establish your brand amongst your loyal customers and can use brand recognition to your advantage.
Ill-Fitting Packaging
If your packaging your items incorrectly, you're leaving them vulnerable to damage that might occur during the shipping process. Even durable items can become cracked or scratched during transport. It's important to make sure that your items are securely wrapped and fit snugly in their boxes so they're not jostled more than necessary while they're en route to your customers.
doesn't properly fit the items you're shipping, you're in for a world of complaints from your customers. By
To do this, invest in protective packaging that will fill any gaps left in your product boxes as well as shielding your items from damage. , packing foam, and bubble bags are all products that can protect your merchandise during shipping.
Accidents happen, and it's okay if you have the occasional complaint due to items arriving broken or damaged. However, this is the sort of thing customers often mention in their reviews of a business, so if it's happening too frequently your reputation will suffer.
When it comes to protective packaging, the Grand Rapids, MI protective packaging manufacturers at Premier Protective Packaging have the answers. We use state-of-the-art technology to create custom protective packaging that meets your business needs. We'll work with you to create packaging that suits your brand, all for an affordable price. For more information or to request a free quote, give us a call at (616) 791-7400 today.