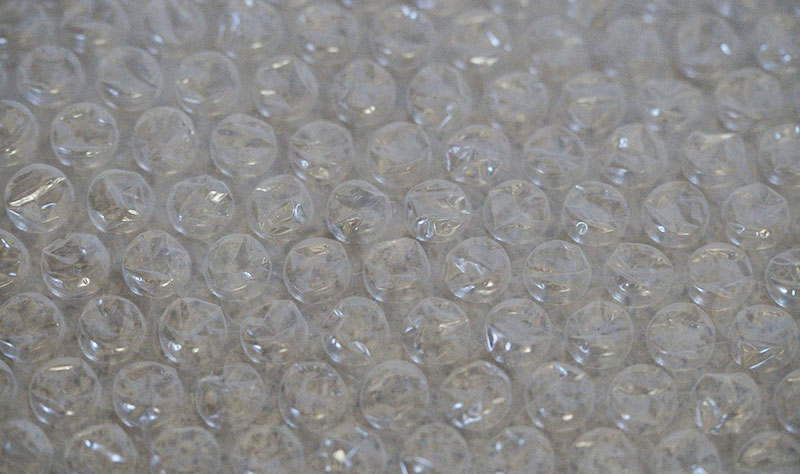 What's more convenient than shopping from home on your smartphone? Retail giants like Amazon have made it easier than ever to order online and receive their products quickly and safely. The protective packaging.
has revolutionized what customers expect from online businesses when it comes to shipping and
Let's take a look at what the "Amazon Effect" means for protective packaging and how you can adapt your packaging strategies for the digital age.
Your Brand Is More Important Than Ever
Protective packaging is one of the first things your customers see. That's why it's important you put a lot of thought into the shipping supplies you choose for your brand.
Your brand and the types of products you ship will determine what supplies you need. For example, you'll need
for shipping electronics.
As a packaging material supplier, we can help you get set up with the right materials for your products and your brand. That way, you can deliver quality products to your customers without worrying about damaging your products or your brand's reputation.
Online Reviews Can Make or Break Your Business
Online retail giants like Amazon have made it easy to post reviews, for better or worse. That's why it's more important than ever to check your online reviews.
You'll need to know what past customers are saying and whether or not it warrants a response, whether a simple thank-you to a positive review or an explanation and/or apology to a negative review. Customers reward online retailers that respond to feedback and avoid those that don't.
Do you ship products directly to customers? You'll need the right packaging materials so your products arrive at their destinations intact. The last thing you want are negative online reviews with pictures of shipping damage as proof. It's hard to restore your online reputation with customers after several negative reviews.
You'll Need Different Packaging for Direct Deliveries
In the past, brick-and-mortar stores transported products on shipping pallets. Forklift operators would then move these pallets onto trucks for delivery.
Today, more products are being shipped directly to customers. This may mean that more of your delivery people are lifting and carrying boxes by hand.
Most shipping damage happens within the last mile of the journey. For example, a delivery person may drop a package by accident while loading their trucks. Packaging can also get jostled in the truck while out for delivery.
It's vital that you invest in the right protective packaging materials so your products stay safe during the last leg of their journey. For example, bubble wrap sheets can help absorb some of the impact to protect items inside boxes.
Choosing the right protective packaging will help you ship products of all shapes and sizes. As a packaging material supplier, we offer everything from bubble wrap to custom foam inserts.
Adapt to the "Amazon Effect" With Protective Packaging
We are a national packaging material supplier with more than 15 years of experience. We can help your company adapt to the "Amazon Effect" with the right protective packaging. Call Premier Protective Packaging today at (616) 791-7400, or contact us online to request a quote.
This blog post has been updated.