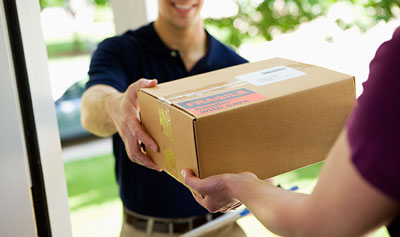 It makes sense for online retail giants like Amazon to use protective packaging. But what if you have a small company or side business? For example, what if you sell custom jewelry on ? Do you really need protective packaging?
Yes! No matter the size of your company, you'll need protective packaging to ship items. Protective packaging is important for any business that ships products. You'll want to use protective packaging for three simple reasons:
Make a good first impression
Protect your reputation
Avoid shipping damage
1. Make a Good First Impression
Do you manage an online store? If so, you don't have the advantage of being able to meet customers like brick-and-mortar stores do. This makes your protective packaging even more important than usual.
Protective packaging gives you the opportunity to make a good first impression. If you don't invest in quality packaging, then your customers may go to your competitors the next time they need something.
Online retailers don't have the advantage of store displays or salespeople. Instead, you'll need to communicate your brand through protective packaging. As a packaging manufacturer, we can help you choose between bubble sheets, custom foam, and other materials. We want to help you express your brand in the best way.
2. Protect Your Reputation
can make or break your business. In fact, most of your customers read online reviews before ever placing a single order.
As a business owner, it's important to check your online reviews for recurring themes. You should especially pay attention to reviews that mention shipping damage.
Customers are more motivated to post online reviews when they're exceedingly happy or upset. This is because it takes time and effort to compose online reviews. Also, keep in mind that people pay more attention to negative reviews than positive ones.
3. Avoid Shipping Damage
It's not uncommon for customers to wait days or even weeks for packages in the mail. You can imagine their disappointment, then, when they discover their package has been damaged during the shipping process.
Shipping damage can make your products seem like they're inferior quality. It also sends the message that you don't care about making sure your packages arrive intact.
Either way, shipping damage discourages shoppers from buying from you again. You'll also have to deal with more people returning your products and asking for refunds.
Using the right types of protective packaging will help you save money in the long run. As a packaging manufacturer, we can help you choose from the best shipping supplies.
Call Premier Protective Packaging!
Aren't sure what types of protective packaging are best for the items you ship? We offer a wide range of packaging materials for your needs.
You may find that you need more than one type of protective packaging. For example, you may need small bubble wrap to protect against scratching, but you may also require large bubble wrap to protect your item from being jostled during delivery. We can help you find the right combination of protective packaging for your brand.
Premier Protective Packaging has been a packaging manufacturer for more than 15 years. Call us today at (616) 791-7400, or contact us online to request a quote.
This blog post has been updated.