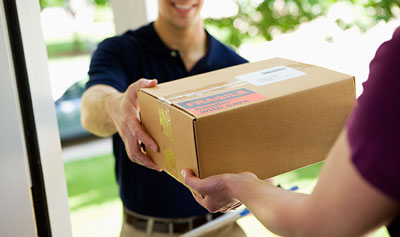 Brands spend a lot of money to research and design the best packaging. That way, their products are more likely to attract shoppers in stores. Yet, did you know protective packaging is also important when you ship to customers? Even if you offer the best products for your industry, this won't matter if they arrive broken. Continue reading to learn how protective packaging influences consumer behavior.
Human Emotion
Your customers have a lot of concerns when they order online, some of which we listed below.
When will my package arrive?
What if there's shipping damage?
What if someone steals my package off my front porch?
What if the item doesn't look like the photos online?
Can I trust the online reviews?
As you can see, many of these questions stem from feeling anxious. When people order online, they want to feel reassured that their items will arrive intact. This means you'll need to select the best types of protective packaging for what you need to ship.
Online Reviews
Human emotions drive online reviews. Since it takes time to write reviews, people are more likely to make the effort when they're happy or frustrated. For example, people write negative online reviews if their orders arrive damaged. As a seller, it's your responsibility to use the right type and amount of protective packaging. Otherwise, people may skip over your company and go to the competition.
People take packaging manufacturer, we sell what you need to protect items during shipping.
for granted until something is wrong. It's important to remember that your customer may have to wait days (or even weeks) for packages to arrive. You want to reward that patience by giving customers exactly what you promised. Otherwise, customers will feel frustrated when they discover damaged items. As a
Product Perception
Did you know that 73% of customers won't reorder from a company that sends damaged goods? (This statistic comes from a study carried out by Package Insight.) The simple reason for this is that customers want what they paid for.
Your customers expect the items they ordered to arrive on their doorsteps intact. Violating this expectation can have serious consequences for your brand down the road. For example, people might believe your products are of low quality if they arrive damaged.
The good news is that you can use protective packaging to improve product perception. We offer the types of shipping supplies you need to make a good first impression. Using protective packaging tells the customer that you care about preventing shipping damage. It also lets customers know that you pay attention to every detail when shipping items.
Lifetime Customer Value
In general, it costs less money to keep customers than make new ones. For this reason, it's in your best interests to keep your current customers happy. Happy customers are more likely to buy more products from you in the future. They're also more likely to post positive online reviews, expanding your brand's reach.
Brick-and-mortar stores have the advantage of being able to meet customers in person. As an online retailer, it's important you find other ways to connect to customers. For example, packaging materials can help others see your company as being a reliable online retailer.

Premier Protective Packaging sells bubble sheets, custom foam, and other shipping supplies. As a packaging manufacturer, we're dedicated to providing excellent customer service. To request a quote for protective packaging, call (616) 791-7400.